6654 Sawmill Rd
Columbus, OH 43235
In the Northwest Square Shopping Center

(614) 766-2103
Open Today Until 7:00 pm
| | |
| --- | --- |
| Monday | 10:00 am - 7:00 pm |
| Tuesday | 10:00 am - 7:00 pm |
| Wednesday | 10:00 am - 7:00 pm |
| Thursday | 10:00 am - 7:00 pm |
| Friday | 10:00 am - 7:00 pm |
| Saturday | 9:00 am - 6:00 pm |
| Sunday | 11:00 am - 5:00 pm |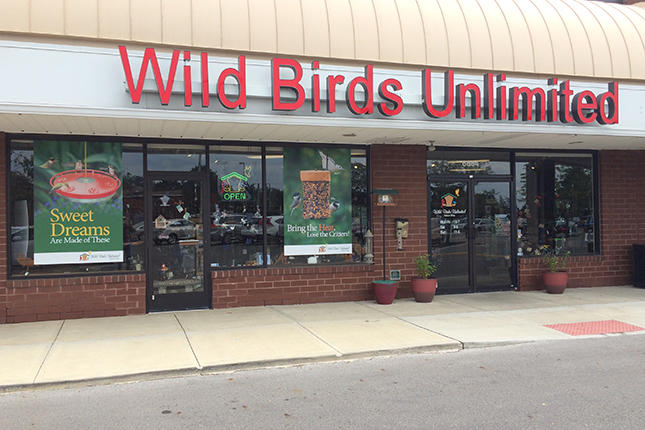 Tom, Chris & Donna Sheley Franchise Store Owners
View Our Store Site
Got Bluebirds?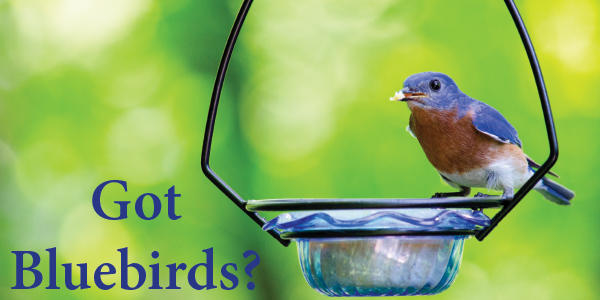 Winter is a great time see Eastern Bluebirds at your feeders!
Many people are seeing bluebirds show up at their feeders right now, including at the store! Keep an eye out for these beautiful jewels in your yard. When you visit the store look for them on our Quickbite feeder in the parking lot (pictured above), feeding on mealworms.
Unfortunately, just putting out food will not make them appear. Habitat is the first and foremost factor in attracting and keeping bluebirds in your yard. They often prefer open spaces with some deciduous trees nearby (oaks, maples & hickories). During nesting season (March - August) bluebirds are secondary nesters, using old woodpecker cavities as natural nesting sites. This is what we are replicating with a nesting box. During fall and winter months (November - February), when insects are scarce, they will often flock up and move in to yards and feed at bird feeders. This is a great time to entice them to stay and hopefully take up a nest box in the spring.
Try offering the following foods to bring them in to your feeder:
Mealworms (live or dried)
Sunflower Chips
Suet (WBU Supersuet or Jim's Birdacious Bark Butter)
---